Multi-Use Gaming Area
All ages can play 9 different sports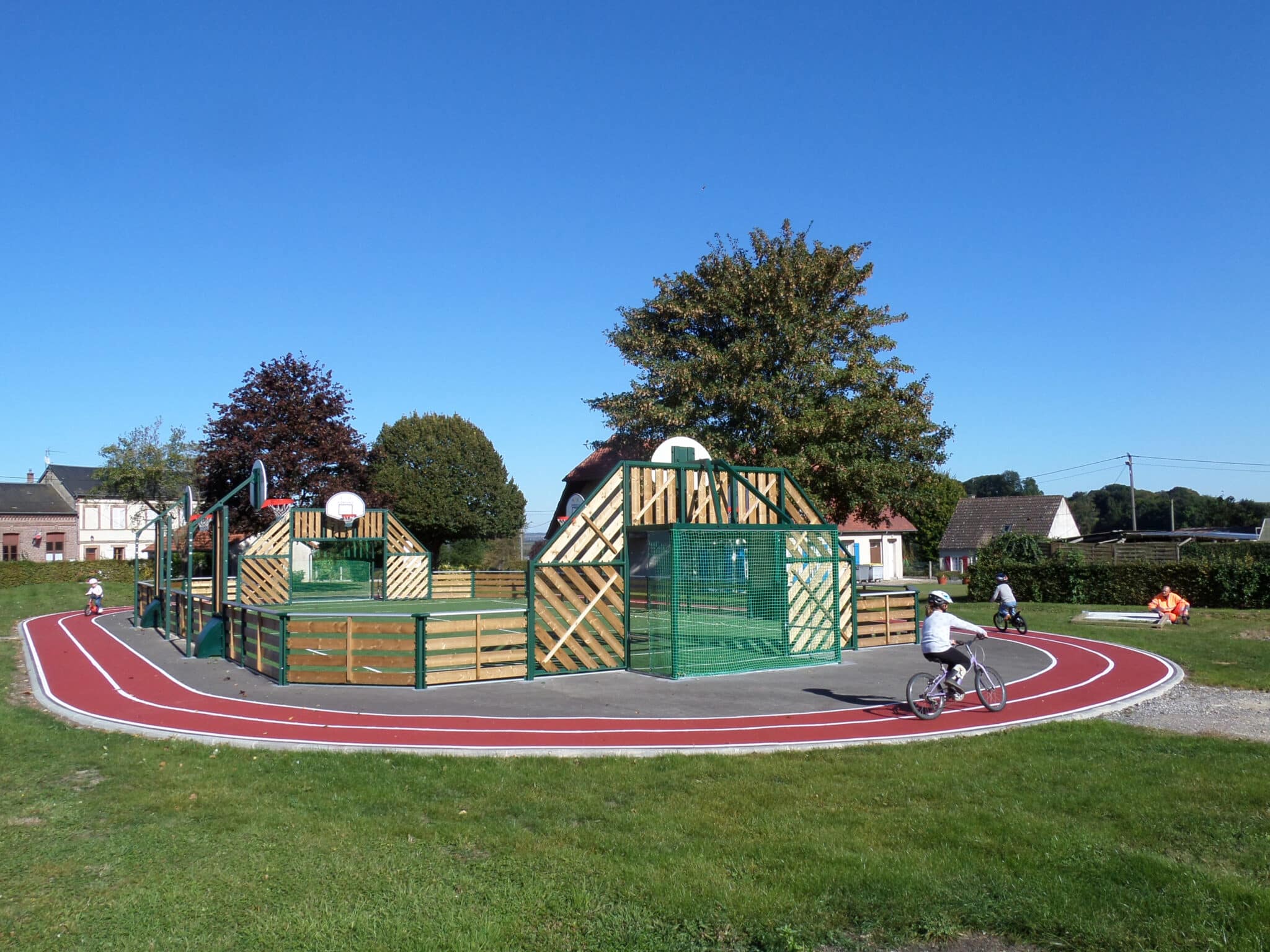 Churchich offers the all-steel First Court by Agorespace, which allows any age to play multiple sports on a synthetic field in a contained area ranging from just over 1,600 square feet to a whopping almost 11,000 square feet.
Each multi-use game area comes with two soccer goals and two adjustable-height basketball sets along with multiple-purpose posts and a tension-adjusted center net allowing for the play in one area of:
Soccer
Basketball
Tennis
Volleyball
Pickleball
Badminton
Handball
Hockey
Soccer-tennis
Agorespace allows you to personalize your space including:
Multiple Features: Add features such as extra basketball sets as needed.
Design: Make your MUGA fit your environment, including the choice of colors and logos as needed.
Size: Your area can be custom-designed to fit your available space.
Great solution for HOAs, parks, schools, and multifamily living spaces
Flexible design allows you to customize the look to fit your space
Additional spaces can be added as needed
Artificial turf surfaces carry an 8-year warranty
"Triplex" steel goals, posts and boards are triple anti-corrosion coated and carry a 30-year guarantee
Steel fence posts and sports wall frames have no welds and are specifically developed for optimum mechanical resistance
Basketball set officially tested at a weight of 1,411 lbs — which is double the 705.5 required by the norm EN 15312
Ultra-resistant goal nets and mounting system reduces wear and tear