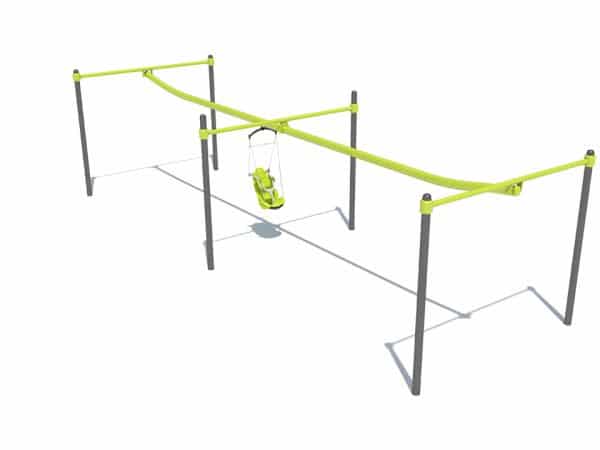 Miracle Recreation has been building children playspaces for cities, housing developments, landscape architects, parks, campgrounds, schools, daycares, and places of worship since 1927, when founder Johnnie Ahrens invented the Miracle Recreation Whirl. This revolutionary creation has inspired more than 90 years of dedication to innovating safe, durable, and inclusive playground equipment for children of all ages and abilities. Churchich Recreation and Design is excited to share three new Miracle Recreation playground products: the Sensory Maze, the GlideAlong, and the Inclusive Swirl.
Sensory Maze
The Sensory Maze is not your traditional maze. It provides children with the challenge of the traditional maze, while stimulating the senses and engaging their imagination. Children and adults – including those with sensory disabilities – can explore the different textures, shapes, and translucent colors of the maze's reconfigurable panels. People of all ages and abilities can enjoy their time in this fun, colorful maze. The maze also has cozy and quiet spaces to comfort children that are easily overstimulated by noise and activity. It can be configured to any size, shape, or design for easy installation in new or existing spaces. Optional surfacing can be added to create even more fun and imaginative play environments.
GlideAlong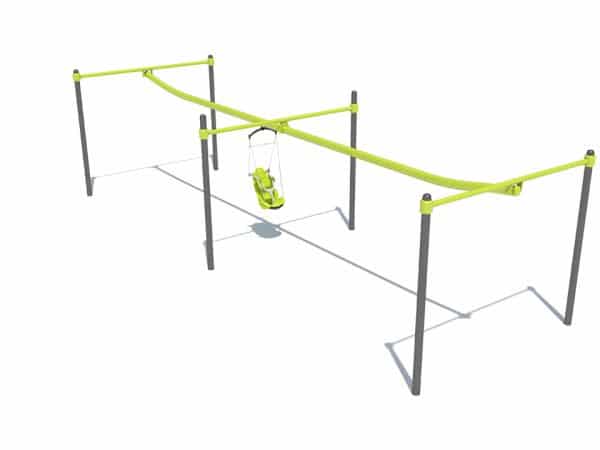 Take a thrilling flight to adventure with the GlideAlong. This part swing, part track ride gives children the chance to experience a new and improved swing. They can smoothly glide back and forth, securely locked in place with an over-the-shoulder restraint, suspended along an overhead rail.
Each section, or bay, of the GlideAlong has either a standard disc-style or an Inclusive Swing Set. The bays with standard swing sets feature a platform on both ends. This is where kids can start themselves down the rail by stepping on or pushing off of the platform. The GlideAlong is available in a variety of configurations, which allows the connection of multiple bays so that riders can enjoy a dynamic, and thrilling parallel play experience.
Inclusive Whirl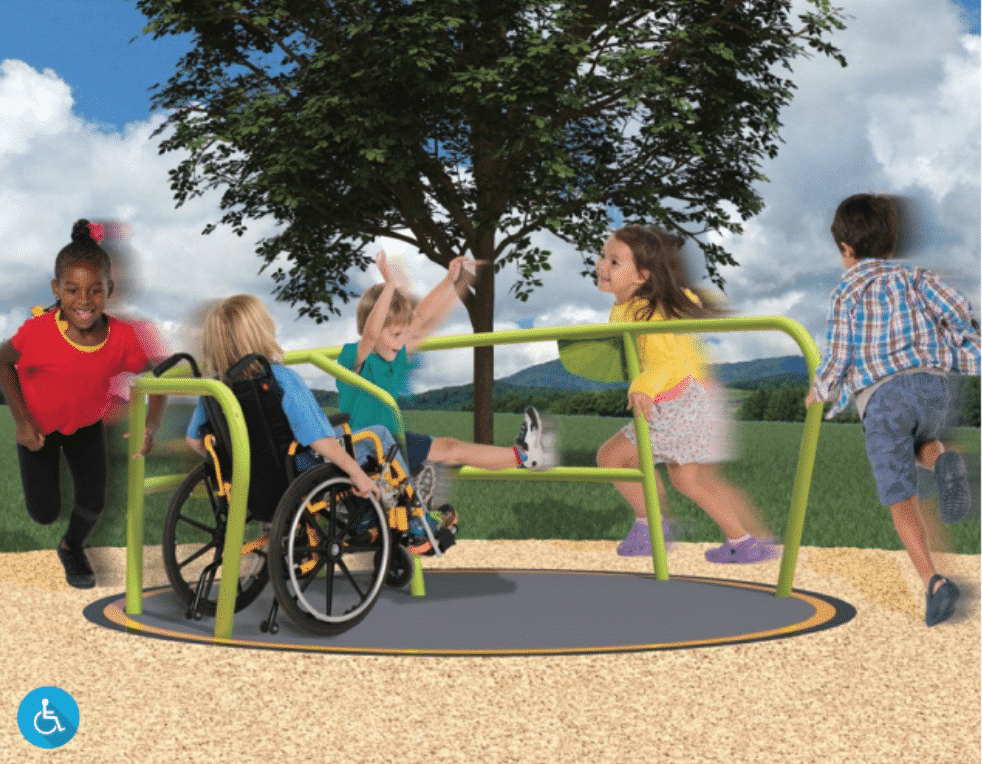 Children of all abilities can enjoy the great adventure of spinning together. The Inclusive Whirl is built level to the ground, which makes it wheelchair accessible. The inclusive spinner can hold up to two wheelchairs at a time. It also features an additional single seat that provides extra support for kids and caregivers. Sloping handrails allow kids of varying heights to hold on securely during spins.
Inclusive Playground Solutions
Inclusive playground equipment like the Sensory Maze, the GlideAlong, and the Inclusive Swirl provide opportunities for all children of all abilities. Miracle Recreation shares our commitment to the following values:
Providing multi-sensory play experiences.

This includes tactile (touch), auditory (hearing), visual (sight), proprioceptive (body position), and vestibular (movement and balance).

Encouraging all children to play.

This is achieved by providing different levels of challenge, offering equipment for multiple age groups, and grouping similar equipment together. Grouping similar play provides three graduated levels of challenge (easy, very challenging, and in between).

Allowing greater accessibility.

Providing wider movement routes and smooth transitions on and off equipment allows access for children of all abilities. In inclusive playgrounds, there are multiple places for children who use wheelchairs to have fun and join other kids.

Supporting children on the autism spectrum, who are better able to play independently alongside others.

This is done by offering cozy and quiet spaces, establishing perimeter paths and fences, and providing sensory play equipment.

Creating welcoming social environments.

This includes solitary play, onlooker play, parallel play, associative play, and cooperative play.
—
At Churchich Recreation and Design, we can provide you with any of Miracle Creation's solutions for commercial playground equipment, recreation, and outdoor fitness needs. We understand the importance of child outdoor play as well as accessible playgrounds for children with all abilities. Contact us today for more information about our services.